1 event,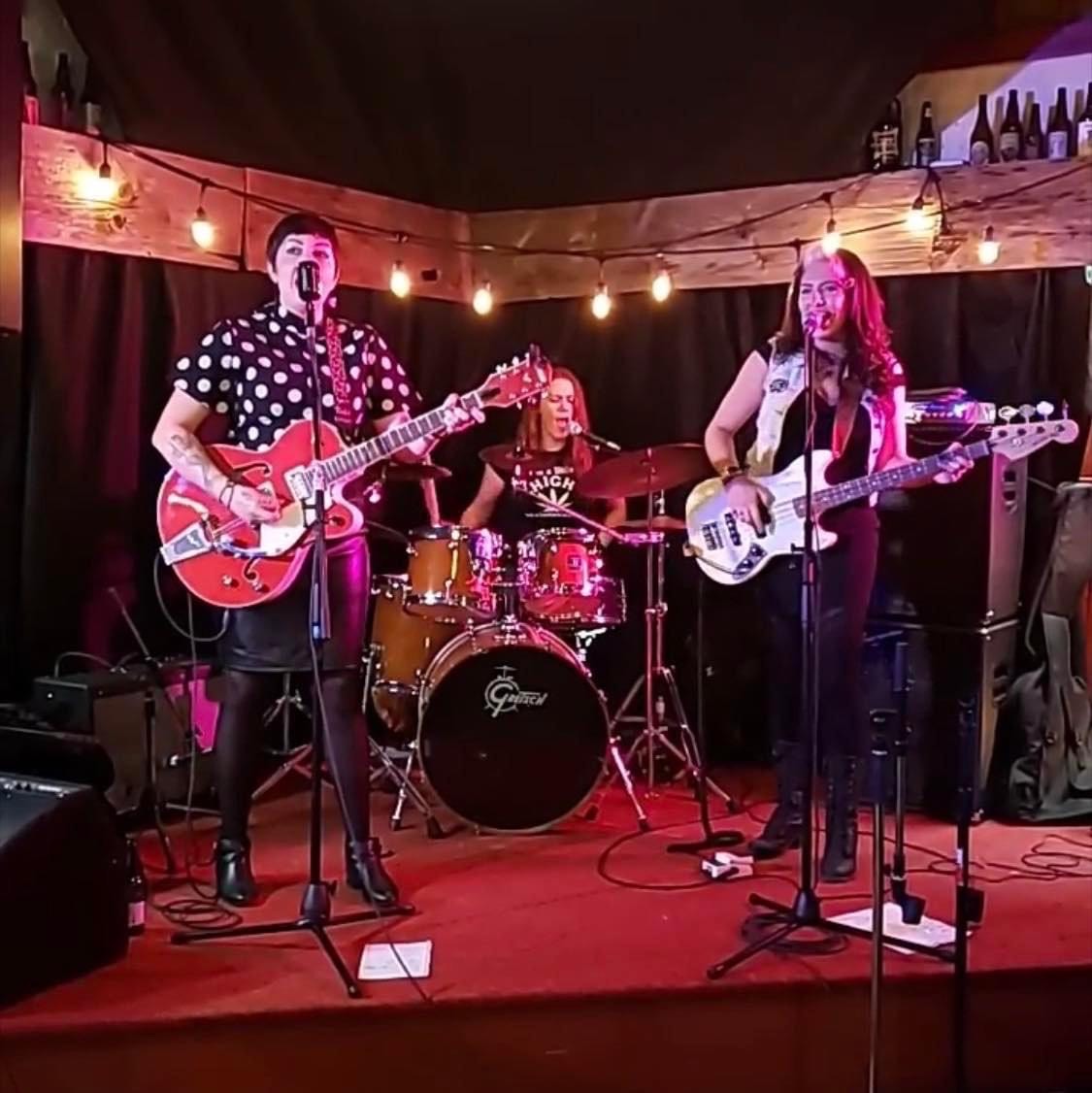 The Bleeding Idahos w/ Brother Superior, The Barettas, Burn The Louvre Great bands, fun night! $10 suggested cover - Pay What You Can
1 event,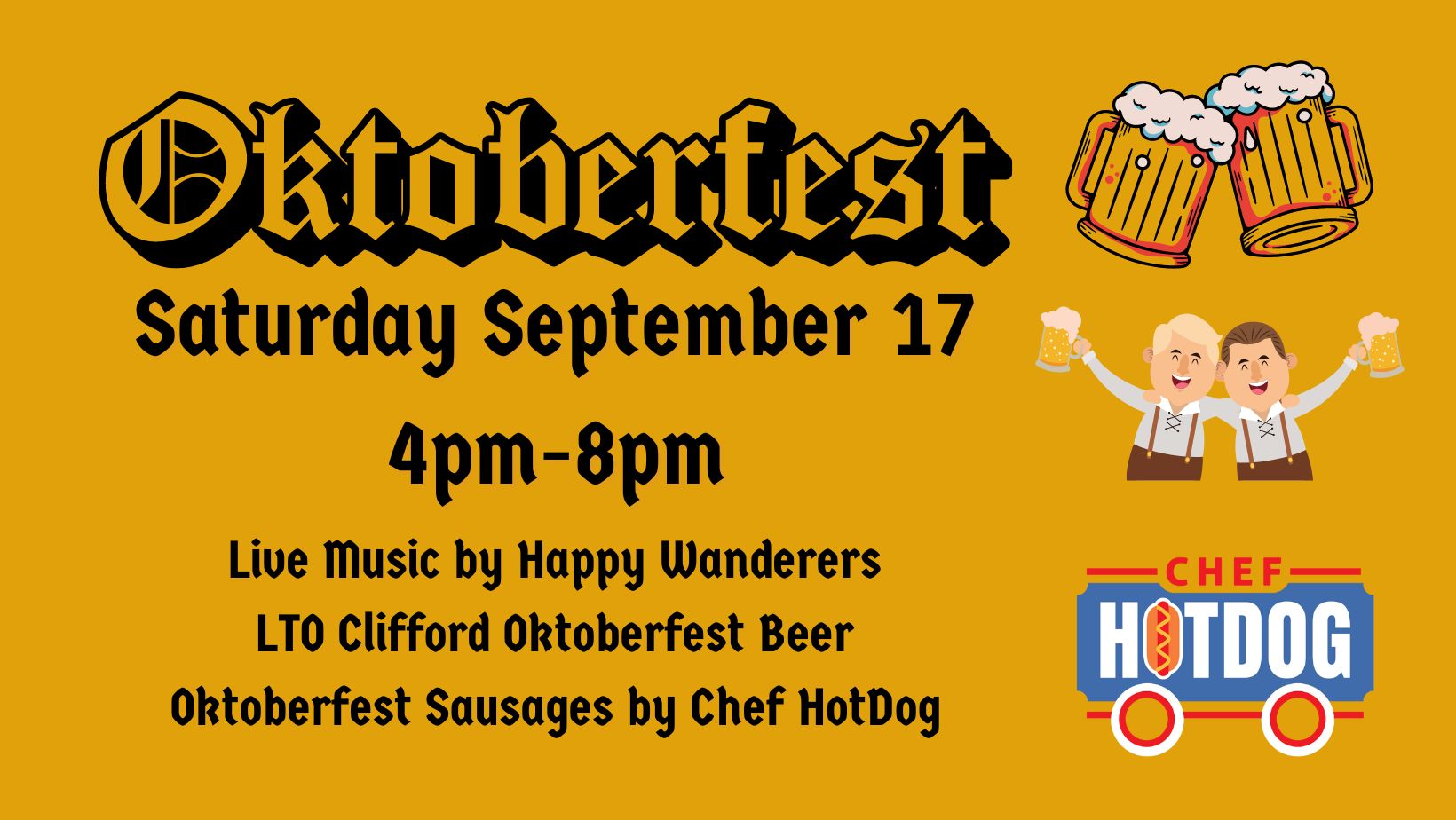 Join us for our first ever Cliff-toberfest! - Live music by die Über Oompah Pah Band, the Happy Wanderers! - Our limited edition Clifford Oktoberfest Bier and - Oktoberfest sausages by Chef Hot Dog Tickets on sale at the brewery and include admission, 12oz Oktoberfest Bier, and an Oktoberfest sausage. Early bird tickets for $20. […]
1 event,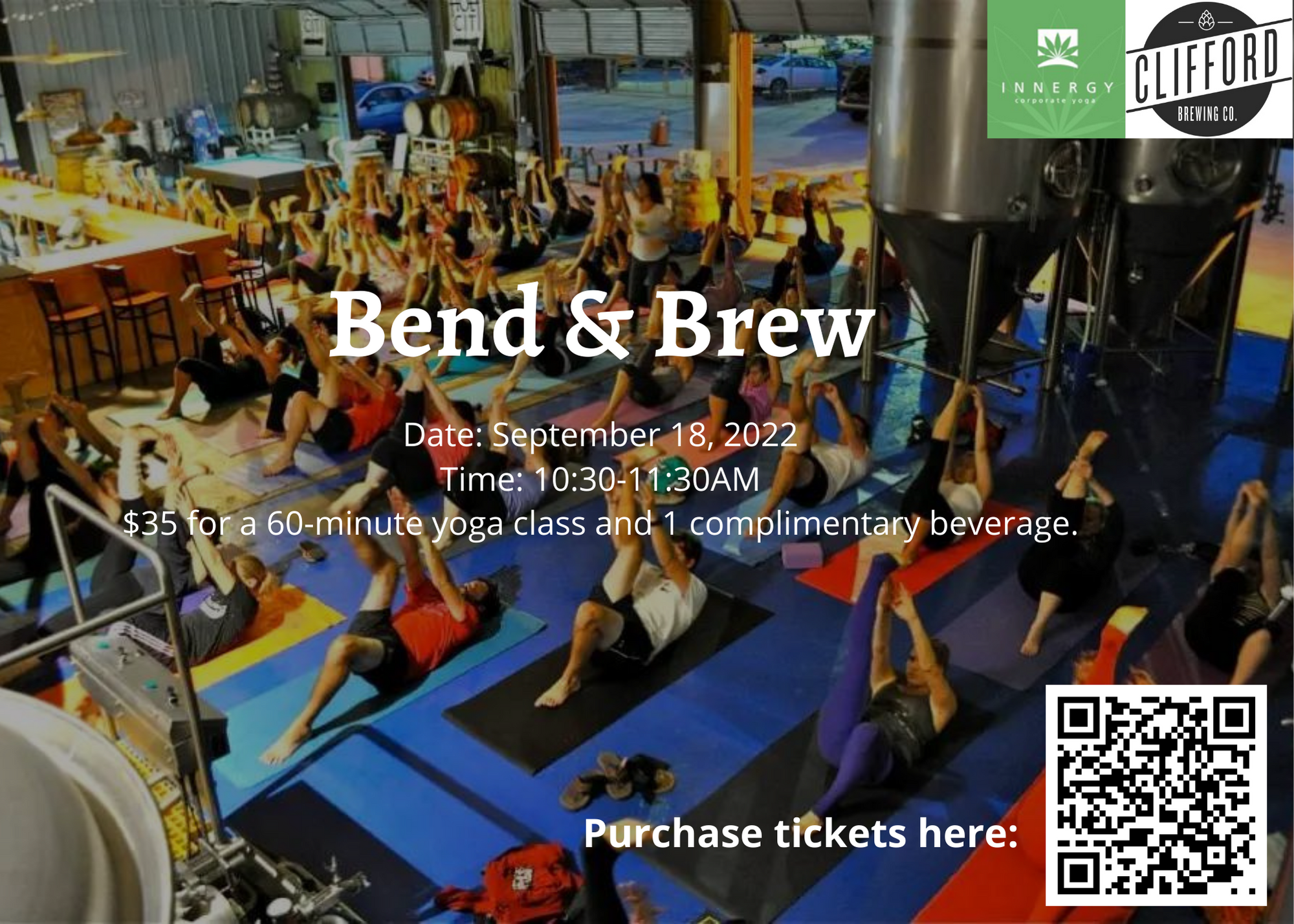 Yoga & Socializing. Clifford Brewing Co. is thrilled to host Innergy Corporate Yoga Teacher Ivana Brezina, who will lead a 60-minute gentle flow yoga class in the brewery. All skills levels are welcome. The $35 ticket includes one beverage of your choice - the perfect way to unwind after a busy week. Class is limited […]
1 event,
Great music at the brewery. Suggested cover is $10 but it is pay what you can.
1 event,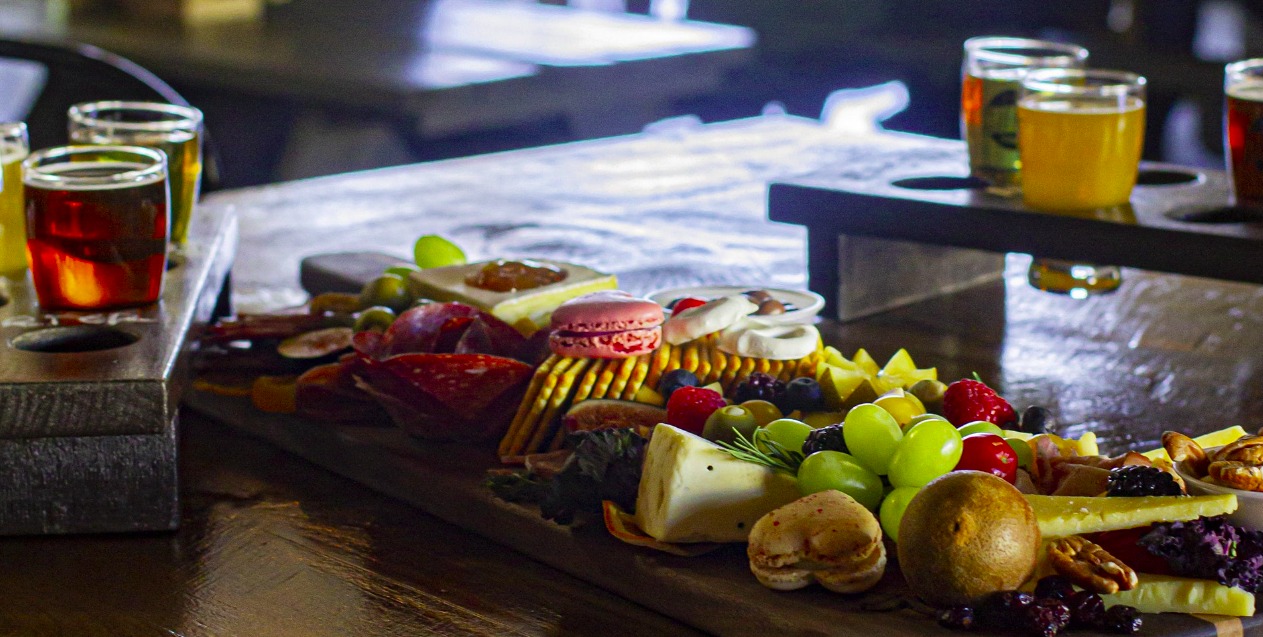 Boards, Beer, and Bites! Join us for a fun afternoon of creating your very own Charcuterie Board in the Art Aggregate / McCormack Timber Supply Co. woodshop. After your hard work creating the board we will enjoy a charcuterie food styling session and round out the afternoon enjoying an individual charcuterie snack and a guided […]
1 event,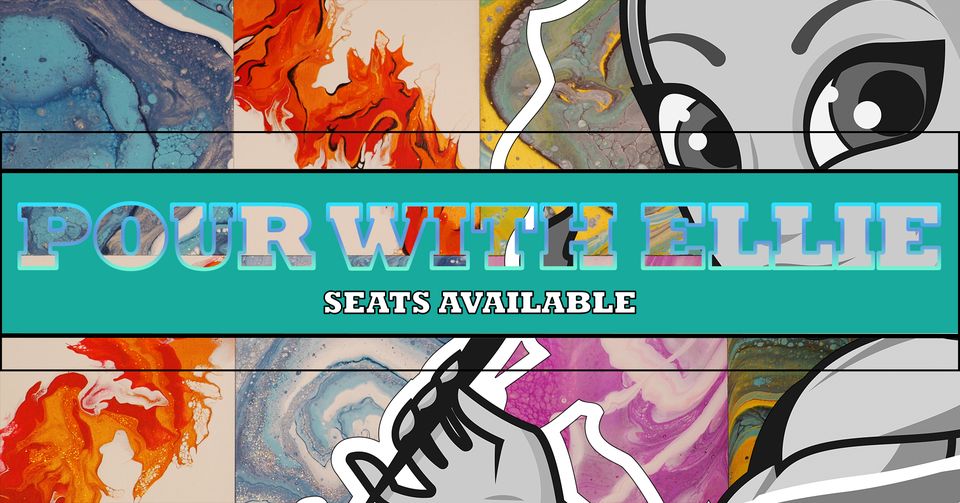 𝗡𝗢𝗧 𝗔 𝗣𝗔𝗜𝗡𝗧 𝗡𝗜𝗚𝗛𝗧 | 𝘚𝘰𝘮𝘦𝘵𝘩𝘪𝘯𝘨 𝘔𝘰𝘳𝘦 | 𝗦𝗜𝗧 𝗕𝗔𝗖𝗞 · 𝗢𝗥𝗗𝗘𝗥 𝗦𝗢𝗠𝗘 𝗕𝗘𝗩𝗩𝗜𝗘𝗦 𝗪𝗛𝗔𝗧 𝗜𝗦 𝗔𝗖𝗥𝗬𝗟𝗜𝗖 𝗣𝗢𝗨𝗥 𝗣𝗔𝗜𝗡𝗧𝗜𝗡𝗚? Acrylic Pour Painting, also known as fluid art, flow painting, and paint pour, is a painting method created by using special acrylic paints to pour on a surface to create beautiful, truly unique flowing designs. 𝗦𝗢𝗠𝗘𝗧𝗛𝗜𝗡𝗚 […]