Trivia
Come on down on the last Thursday of the month to join us for monthly trivia hosted by comedian Justin Shaw. Trivia questions begin right at 7:30 PM, so arrive a little early and bring a smart phone and a smart friend!
Live Music
Come catch some great tunes at the brewery!
Events at Clifford Brewing Co.
Check out upcoming events at the brewery.
1 event,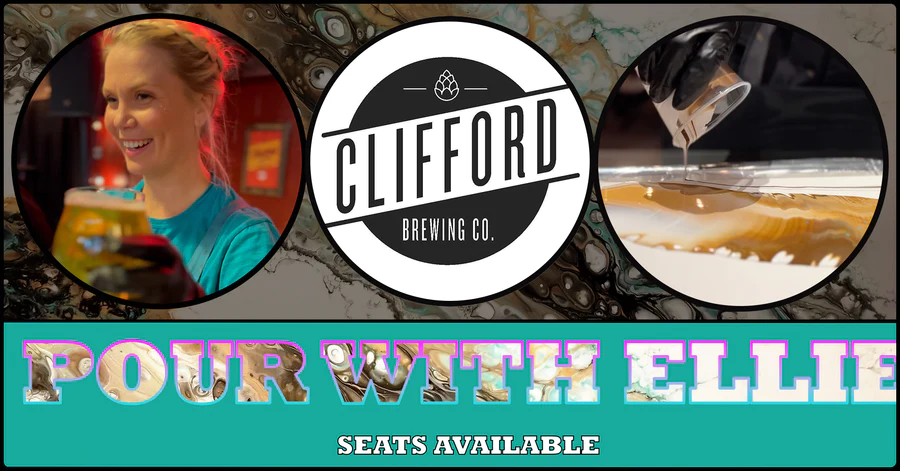 Acrylic Pour Painting, also known as fluid art, flow painting, and paint pour, is a painting method created by using special acrylic paints to pour on a surface to create […]
1 event,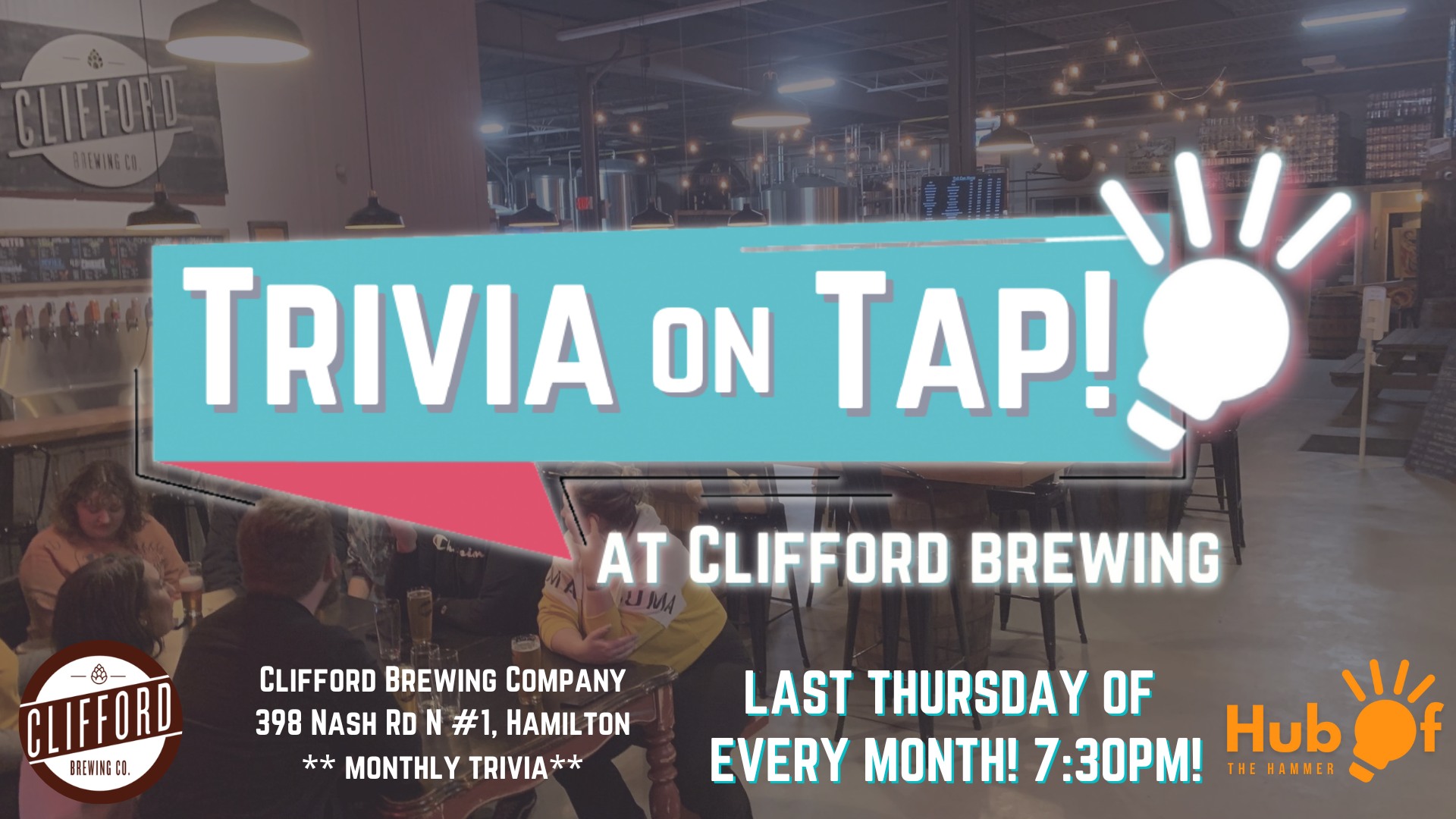 Hub Trivia + Clifford = WIN The last Thursday of every month you can find us hosting LIVE Trivia at Clifford Brewing Co . Hosted by comedian Justin Shaw, we're […]
1 event,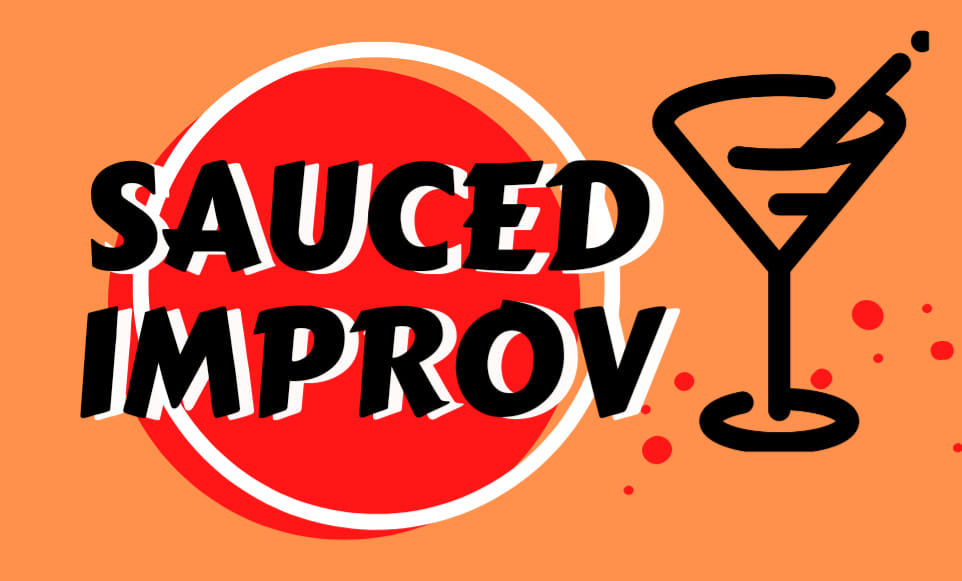 THIS SHOW IS 100% IMPROVISED - THERE'S NO SCRIPT! EVERYTHING IS MADE UP ON THE SPOT! More details coming soon....
Interested In Joining Us For Your Special Occasion?
We offer two types of bookings here at the brewery: group reservations and private events.
Group Reservations are available for 10 to 30 people during regular hours of operation, while Private Event Bookings are available from Monday – Saturday from 6pm – 11pm. Please fill out the form below and we will be in touch with you shortly.
This site is protected by reCAPTCHA by Google. See our
Privacy Policy
for details.