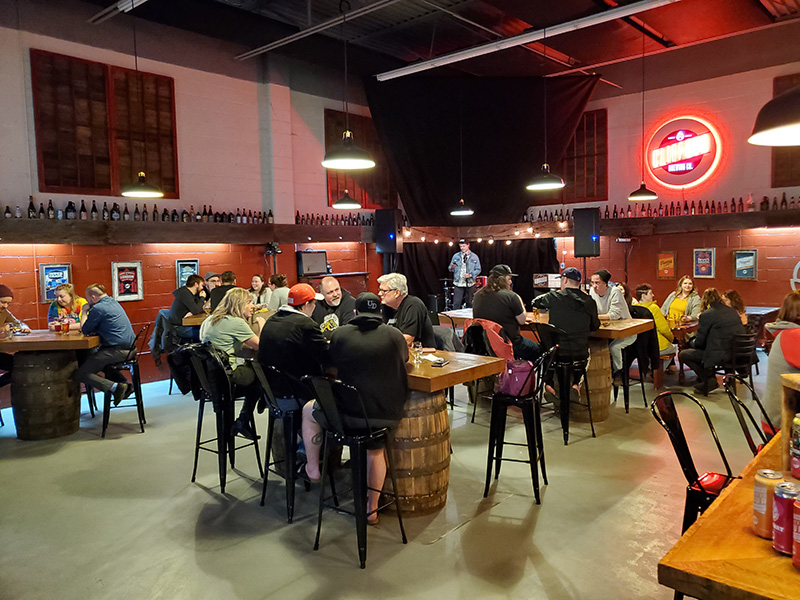 Events at Clifford Brewing Co. come in many different types. Since we host musical, food, trivia, comedy, private, exclusive or sometimes concurrent events – they have been taking on a life of their own at the brewery and needed their own place to live. Thus, welcome to CliffordEvents.com!
Read on for our plans for this new gateway to fun times at the brewery!
Outstanding Musical Talent
We know that many of the city's good venues have not made it through the last two years. We have been fortunate in that we had built an amazing space before the "change" and developed deep relationships into the musical community especially with the tireless efforts of Bryce Clifford, an exceptional songwriter/musician and brother of the owner of the brewery.
We have had so many great tunes and mostly original acts grace the stage here – it's been a real haven through the storm. Now, we are looking to pick up the pace and the line up is exciting!
Way More Than Music – Trivia, Comedy, Food Pop Ups and More
Our very first trivia night (hosted by The Hub of the Hammer) was a stellar night. We are bringing back "Tap That Cask" which was a big feature for the true brew fans! Food pop-ups from the likes of the best mobile vendors have made many a tummy happy.
Private and Exclusive Events Too!
Exclusive Events are where we have something like Charcuterie Class – where Art Aggregate customers make their own board and finish off tasting cheeses and beers at the brewery. Another is Pouring With Ellie where you can get supplies and help making your art masterpiece while having a few in the inspirational ambience near the brew house.
These events are exclusive to people who have signed up through these different events – but the taproom is still open to the public too!
Private Events are when the establishment will close to the public early for an corporate, team, or family event.
Parties
Contact the brewery in advance to secure tables for a birthday or team party that is really an exclusive event – but while we don't generally take reservations – we can make arrangements for your group party in many cases.
Clifford Brewing @ Festivals
Oh, we can't wait to see you out in the "wild" again. Beer festivals, amazing events like Super Crawl, we can't wait to get back out in the world with everyone too!
Why CliffordEvents.com?
So many reasons – but let's make this short.
We want to provide a rich resource for you about the events that happen in our taproom or those that we participate in away from the brewery. The artists that grace our stage deserve more attention and honestly our events become a distinct offering in addition to the "brewery". This delineation also offers more contributors so many hands make light work…and keeps our online store separated from unexpected technical complexities.
Basically, this gives us the chance to showcase more information and rich links to our amazing performers whom we admire.
Scratching The Surface
We hope to provide a rich window into the many styles of events we host or participate in. We want to this site to become a resource for great information about the acts and actions we particpate with. Including yours!
Thanks for visiting and reading – there should be lots of great times coming up!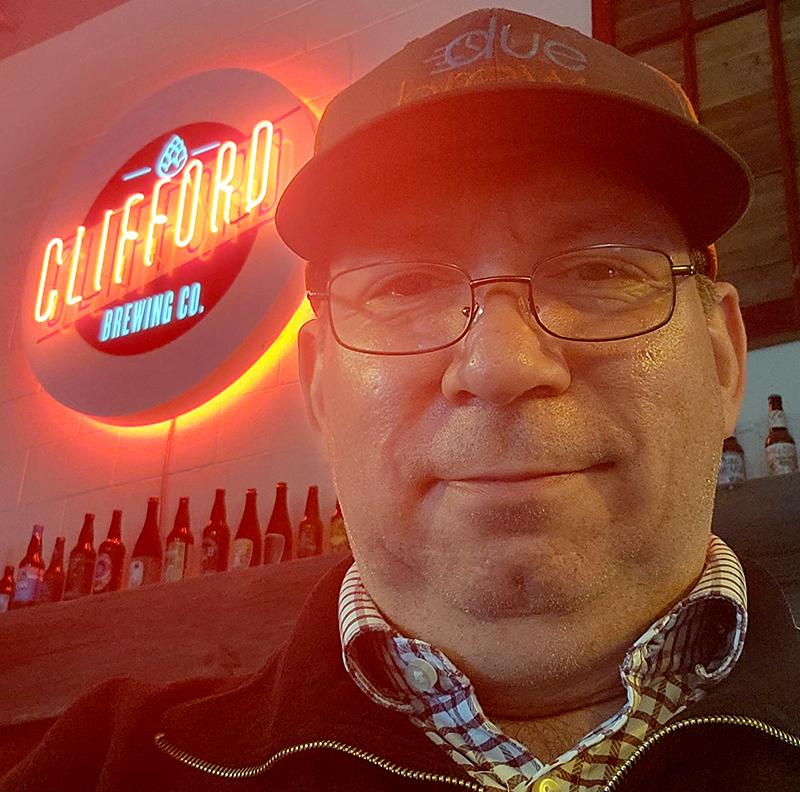 James Richards
Founder of Unkl Solutions Inc. has built a URL strategy specifically for Clifford Brewing Co. and has been working closely with the brewery team for more than two years.