Pouring with Ellie
July 26, 2022 @ 6:00 pm

-

8:00 pm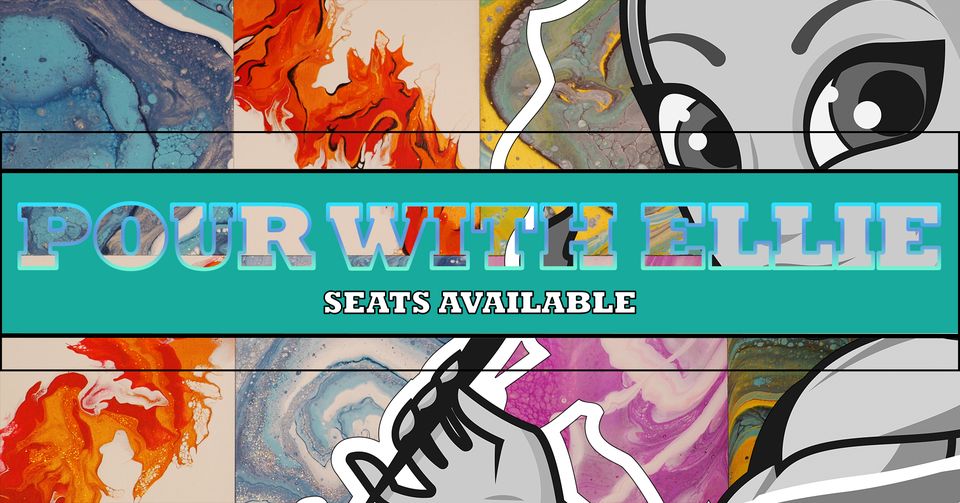 𝗡𝗢𝗧 𝗔 𝗣𝗔𝗜𝗡𝗧 𝗡𝗜𝗚𝗛𝗧 | 𝘚𝘰𝘮𝘦𝘵𝘩𝘪𝘯𝘨 𝘔𝘰𝘳𝘦
𝗦𝗜𝗧 𝗕𝗔𝗖𝗞 · 𝗢𝗥𝗗𝗘𝗥 𝗦𝗢𝗠𝗘 𝗕𝗘𝗩𝗩𝗜𝗘𝗦
𝗪𝗛𝗔𝗧 𝗜𝗦 𝗔𝗖𝗥𝗬𝗟𝗜𝗖 𝗣𝗢𝗨𝗥 𝗣𝗔𝗜𝗡𝗧𝗜𝗡𝗚?
Acrylic Pour Painting, also known as fluid art, flow painting, and paint pour, is a painting method created by using special acrylic paints to pour on a surface to create beautiful, truly unique flowing designs.
𝗦𝗢𝗠𝗘𝗧𝗛𝗜𝗡𝗚 𝗧𝗢 𝗕𝗘 𝗣𝗥𝗢𝗨𝗗 𝗢𝗙
We see Pour Paintings created at our events that normally sell in art stores for hundreds of dollars! Choose our 𝗠𝗮𝗱𝗲 𝗜𝗻 𝗖𝗮𝗻𝗮𝗱𝗮 Apollon-Gotrick Birch Panels and with the best supplies available, create 𝘀𝗼𝗺𝗲𝘁𝗵𝗶𝗻𝗴 𝘁𝗼 𝗯𝗲 𝗽𝗿𝗼𝘂𝗱 𝗼𝗳.
Grab your tickets here:
www.painttastic.com/collections/pour-paint-workshops-paint-tastic-by-ellie/products/pour-paint-workshop-clifford-brewing-july-26